Malina at Koa Ridge - Affordable Townhomes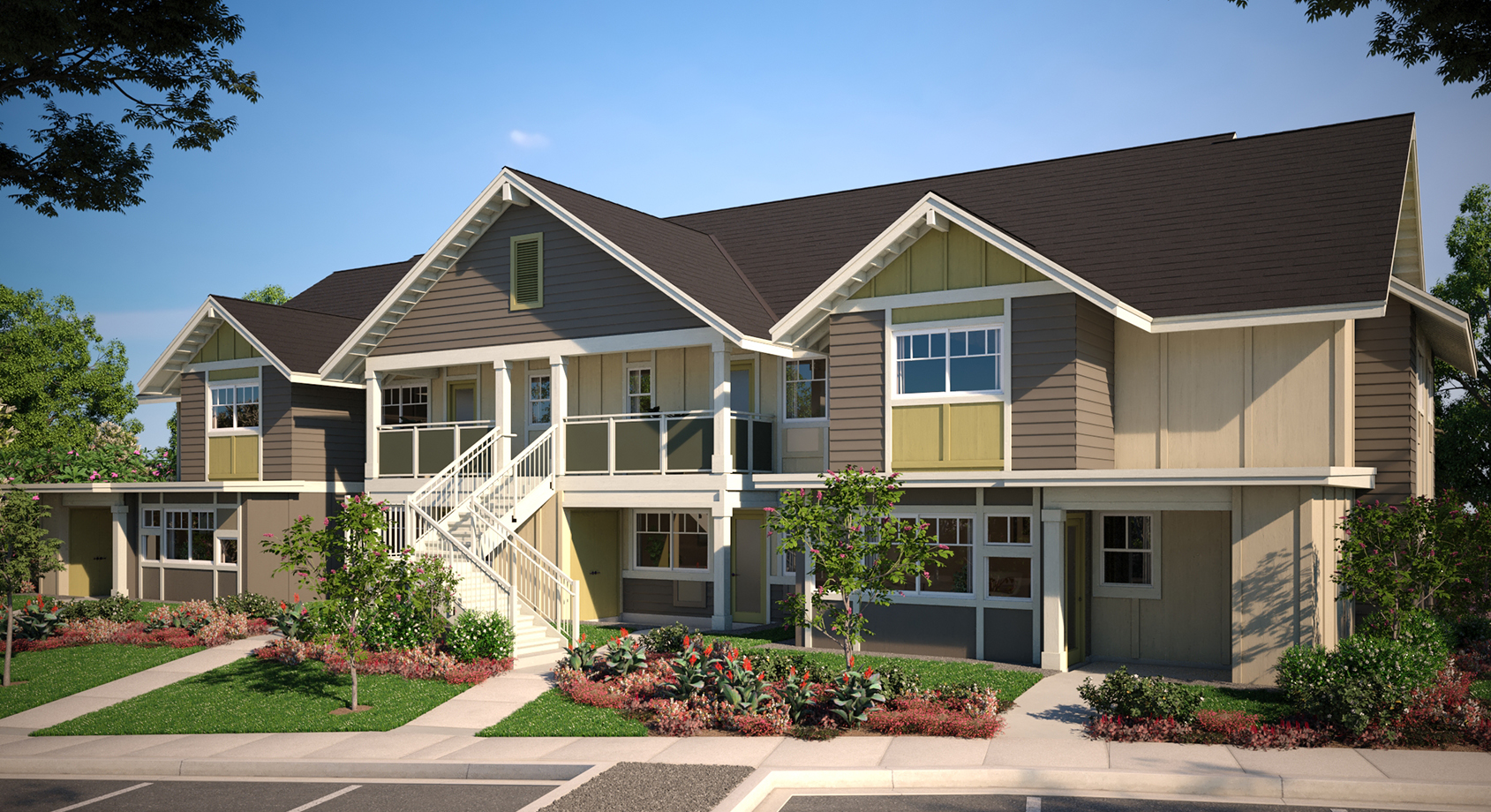 Malina at Koa Ridge Affordable Townhomes are for sale. The prices start at high $300,000s.
Malina at Koa Ridge Phase 5 has been announced! Phase 5 release homes are affordable townhomes that will range from $380,000s - $580,000s. The living area ranges from 487 sqft to 1,079 sqft with 1-3 bedrooms and 1-2 bathrooms. Phase 5 will include 26 homes.
LOTTERY APPLICATIONS DUE: Wednesday, May 25, 2022 at 5pm
LOTTERY HELD ON: Friday, May 27, 2022 at 10am (Virtual)
** Call us for more information and guidance on how to apply for Malina Homes at (808) 352-8587.**
If a lottery has passed, there will be more opportunities and it's best to be prepared. We can help you register through the Sales Office and guide you through the pre-qualification steps and application process. Please contact us at (808) 352-8587 for more information and if you'd like us to notify you when lotteries are released.
Do you have a buyer's agent?
If you are interested in Koa Ridge Homes, let us know and we can help you with the process and get pre-qualified. It is always a good idea to have a Buyers agent. We are independent real estate agents of Better Homes and Gardens and we do not represent Hoopili projects, we represent YOU, the buyer. In doing so, we have your best interest first, helping make the process much simpler and less stressful.
About Colin Lee, Team Lead
Broker-In-Charge, Realtor, CPA* | RB-23147
(808) 352-8587 | ColinL@BetterHawaii.com
Colin is recognized as one of the Top 100 Realtors in the State of Hawaii and Top 50 on the island of Oahu in terms of most home sale transactions. This places him in the Top 1% of all realtors on the island. His real estate Team is also ranked in the Top 2% of all Real Estate Teams in the Nation, earning the Platinum Award from Better Homes & Gardens Real Estate. He has been voted "Best In Real Estate" by Honolulu Magazine 6 years in a row and is also an Aloha Aina Award Nominee for 6 years in a row. As a former Licensed Certified Public Accountant (CPA*), Colin is able to use his past professional financial and accounting experiences to help both Buyers and Sellers with one of their biggest financial transactions of their life.
*Colin is a full-time real estate agent and no longer practices public accounting.