MANAOLANA PLACE (MANDARIN ORIENTAL)
Newest Condominium Project located in Ala Moana
The Residences at Mandarin Oriental, Honolulu will begin the first phase of construction in late 2022. The foundation work will begin in January 2023 and will continue for 6 or more months. This ultra-luxury tower is set to revitalize the area and bridge the neighborhoods of Waikiki and Ala Moana, bringing hundreds of millions in tax revenue to the city and nearly a billion dollars of new investment into the future of Honolulu. The Mandarin Oriental provides 5 star service to take care of residents' every need.
Building Features:
36-story tower
99 luxury residences
125 guest suites/rooms for hotel use
2 Michelin-level restaurants
If you are interested in The Mandarin, contact us today at
808-352-8587 or ColinL@BetterHawaii.com.

BUILDING AMENITIES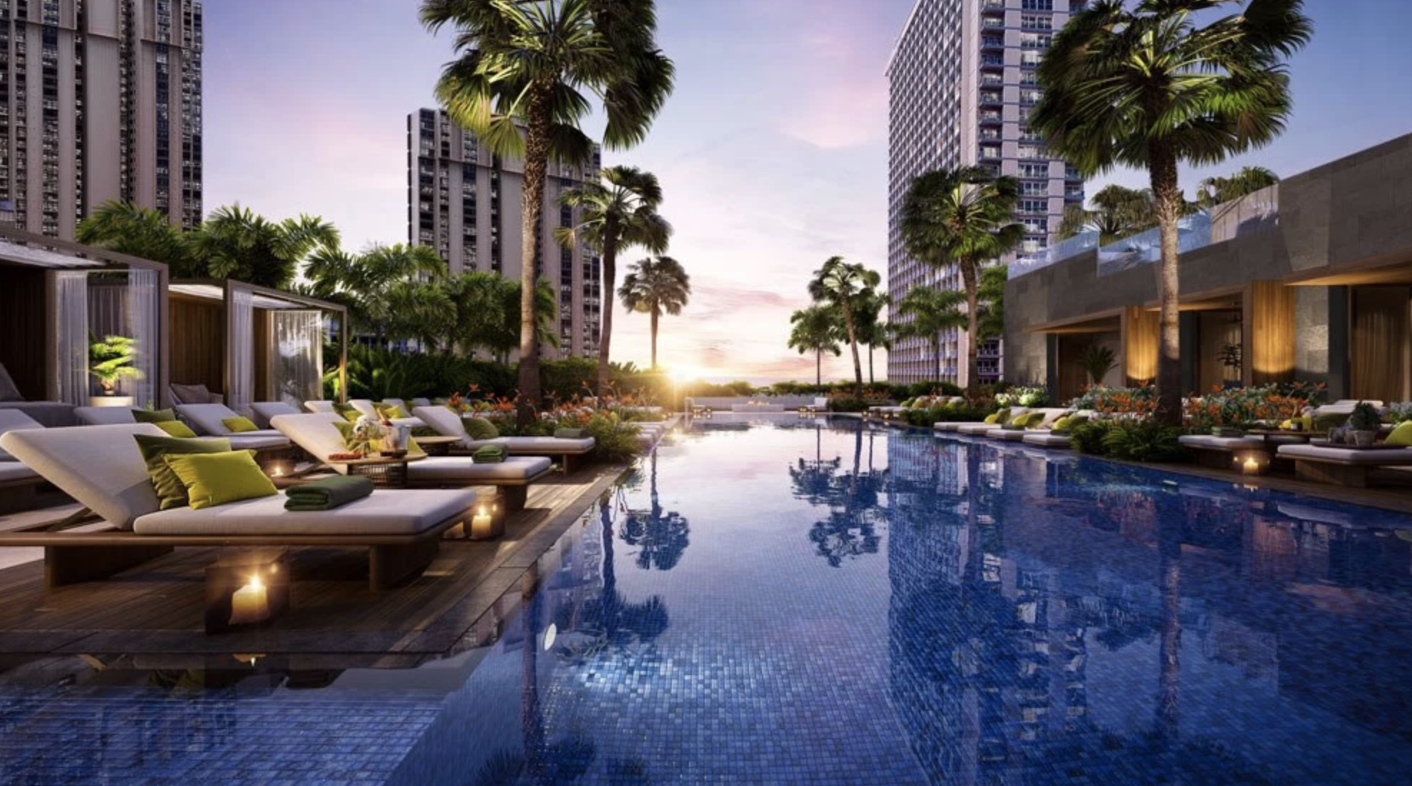 Photo courtesy of The Mandarin Oriental
The Mandarin Oriental Amenity Deck (9th floor / 13,000 sqft spa)
Rooftop Restaurant
Wedding and meeting spaces
Swimming Pool
Hot Tub
Fitness Center
Karaoke Room
Sky Terrace
FLOOR PLANS & PRICING: Starts at $3,500,000,
For more information, regarding floor plans and units available, please call us at (808) 352-8587.
DO YOU HAVE A BUYER'S AGENT?
If you are interested in The Park on Keeaumoku, let us know and we can help you with the process and get pre-qualified. It is always a good idea to have a Buyers agent. We are independent real estate agents of Better Homes and Gardens and we do not represent new projects, we represent YOU, the buyer. In doing so, we have your best interest first, help make the process much simpler and less stressful.


Click HERE to start viewing homes for sale instantly.
If you want to learn more details about the current real estate market or are thinking about buying or selling in the future, please call Colin Lee anytime @ 808-352-8587. All calls are 100% confidential.
About Colin Lee, Team Lead
Broker-In-Charge, Realtor, CPA* | RB-23147
(808) 352-8587 | ColinL@BetterHawaii.com
Colin is recognized as one of the Top 100 Realtors in the State of Hawaii and Top 50 on the island of Oahu in terms of most home sale transactions. This places him in the Top 1% of all realtors on the island. His real estate Team is also ranked in the Top 2% of all Real Estate Teams in the Nation, earning the Platinum Award from Better Homes & Gardens Real Estate. He has been voted "Best In Real Estate" by Honolulu Magazine 6 years in a row and is also an Aloha Aina Award Nominee for 6 years in a row. As a former Licensed Certified Public Accountant (CPA*), Colin is able to use his past professional financial and accounting experiences to help both Buyers and Sellers with one of their biggest financial transactions of their life.
*Colin is a full-time real estate agent and no longer practices public accounting.